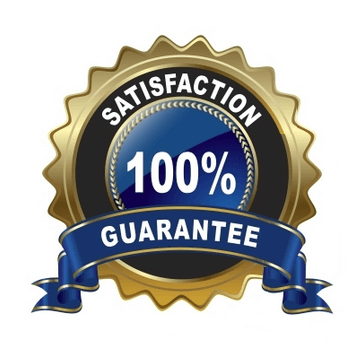 At MyProjectorLamps, we are fully dedicated to providing the most knowledgable and supportive customer service in the industry. Our highly trained staff have extensive product knowledge and are experts in projector lamp replacement. We keep our shelves stocked with thousands of the most popular replacement lamps and are available to help make it easy to get what you need - fast!

The helpful staff at MyProjectorLamps provides live customer service by phone Monday through Friday, 9 a.m.to 5 p.m. (EST). All emails are answered as quickly as possible, with same day responses often available for messages received before 5 p.m. Emails received after business hours receive a response within the next business day.
Accountability and Customer Loyalty Makes a Difference
We are strongly committed to customer satisfaction and always strive to ensure the best possible shopping experience. No matter how big or how small your order is, we work hard to minimize customer wait times and provide the best pricing. In addition, we like to go the extra mile by doing things like calling customers when overnight or two-day shipping options are delayed and offering helpful installation assistance. We feel services like these help MyProjectorLamps stand out from the competition.
Added Value for Businesses with Loyalty Accounts
To show our appreciation for repeat customers, we offer our Customer Loyalty Program. All Loyalty Program members are automatically eligible to receive a discount of at least 5% just for signing up and can save even more depending on order volume.
See for yourself what a difference our professional customer service makes by choosing MyProjectorLamps. Our helpful customer service team is standing by to help you choose the right lamp and make sure you are satisfied with your purchase. Contact MyProjectorLamps via email or at +852 5808 3330 for professional assistance today.